Hair Color and Highlights
Hair color may not be magic, but it's close. What else can make you feel more like yourself, take years off your age, give you the look and feel of summer in the dead of winter, or make you feel like a whole new person? The right hair color can do any of those things.
If you are considering coloring your hair, you have three ways to go: highlights, single-process color, and double-process color. The steps you need to take to get to the look you want depending on the starting color, condition, and texture of your hair.
Highlights are a great introduction to hair color. They can be applied in various ways and incorporated into other hair color trends. For example, balayage, one of the hottest hair trends, is a highlighting technique that lets the stylist paint highlights into your hair. However, a traditional highlighting job uses foils to really brighten pieces of your hair. We can work different colors or shades into your hair, creating a multi-dimensional look that mimics a natural look, while still offering greater lightening possibilities than painted approach. If you have been using another hair coloring technique and your hair has gotten too light, we use a highlighting technique, but with darker colors, often called lowlights, to help reintroduce some depth to your hair color.
If you are feeling a little ho-hum and want to kick up your natural color, highlights are probably the right pick for you. They add brightness to your hair, can be used to frame your face, and can mask the appearance of grays in your hair. They also do not leave a dramatic root line, making them a lower-maintenance commitment than all-over hair color.
The use of foils in highlights allows your colorist to exercise greater control over the placement of color, varying shades, the size of the highlights. Babylights are tiny highlights that often echo the youthful color of our hair, while chunky highlights are more of a style choice and do not mimic natural hair. You want to make sure and discuss what type of highlights you want, because there is more variety than you think. As with anything else, bring pictures if there is a look you love and want to replicate.
Single process color is fabulous if you want to go more than one or two shades lighter or darker than your natural color or if you want to change your color entirely. It changes all of your hair. People often choose it to cover grays, color shorter hair, or create a dramatic all-over effect. You may hear single-process color described as one-dimensional, and, of the various coloring approaches it is true that it will have the least dimension, variation, and tones. You can combine highlights with your single process color to add even more dimension and variation.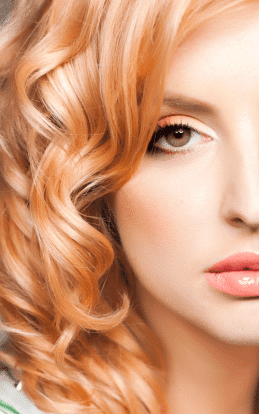 If you have dark hair and want to go much lighter, or if you want the look of an all-over color, but with the vibrancy, movement, dimension, and light of a highlight, then double-process color may be for you.  This is a higher-maintenance option, and the double-processing can lead to hair damage, but it is also how you can get the looks cultivated by many of your favorite celebrities.  If you want a look that requires double processing, please ask your colorist any questions you have about maintenance, which not only involves maintaining your roots, but may also require deep conditioning, avoiding excessive heat styling, and even using some special products. 
Looking for a change, but not sure what you want?  We would love to have a color consult with you and discuss things like your skin tone, complementary hair colors, and the maintenance and upkeep required for different options.  Maybe you know exactly what you want and just need a great colorist to help you get there.  Either way, we can help you get the hair of your dreams.